An American Special Effects Company Delivering The Best
Atlas Special FX focuses on creating unique event experiences through a combination of proprietary and patent pending niche technology.
Our company has always focused on customer satisfaction and affordability, without sacrificing quality. We have used this model and grown from one snow machine, in a garage, now to an inventory network and customer base that spans the globe.
50+ years of combined entertainment experiences help with the everyday needs of live entertainment.
Our cutting edge special effects equipment sets us apart in our field.
Atlas Special FX is unique in the fact that it has a strategic partnership with a manufacturing arm based in Atlanta, as well as a chemical company and CO2 specialty gas provider. What does this mean for our customers? For starters, this means Atlas Special FX can take your ideas and custom design unique products, props and stages.
This means our company can service your event needs from conception to the cleanup. Our creative think tank can take average entertainment and make them interactive experiential events not soon forgotten.
Broker a deal for your company conferences, match you up with accommodations, and handle marketing.
Manage services like catering, stage, light, sound, & entertainment.
World-class creative special effects including pyrotechnics & interactive elements.
Video production, cleanup…and more.
Multiple Locations, strategically placed.
Delivering quality special FX experiences anywhere.
Atlas Special FX has offices in Atlanta, Biloxi, Dallas, Denver, Orlando, Nashville, St Louis,  Tampa, and Jamaica. The recent expansion brings our exciting equipment to local markets reducing shipping expenses for our clients.
Atlas Special FX Is As Unique As It Gets: We encourage you to read about, and get to know each one of our experienced team members. We've assembled an experienced team that will provide you detailed information about atmospheric special effects, and how these effects can be tailored to enhance your show.  Thanks so much for considering our company to handle your event production needs.  We certainly do appreciate your business.
Michael Willett was born and raised in rural Arkansas where he learned the small-town values of hard work, dedication and caring for others. After seven years of college, Michael realized he was an entrepreneur. He started in the real estate industry and after many years of success, the 2008 recession hit hard. He then turned his entrepreneurial skills to the event world and began laying out a plan for how he could create affordable, unique customer event experiences. As an idea guy, he quickly found himself drafting patents and filing trademarks that would later become the foundation of the Atlas Special FX brand associated with trust. Many friends and family questioned the decision to start a business during the recession, but Michael had confidence in his ability. He handled every facet of the business and even taught himself how to build his first website. In 2010 he employed two of his neighbors and began to expand his business model. See, Michael is driven by a passion to succeed rather than a passion for money, and he loves a challenge.
Since that day he's taken one snow machine, 2 neighbors and a lot of elbow grease, and turned it into a business that supplies event services and equipment to over 90 countries. Currently his team has offices in 6 states and continues to create jobs, while teaching others how to work for themselves. This start-from-scratch business continues to bring high quality, low cost special effects to all walks of life. It goes without saying, but hard work really does pay off. To learn more about how join this team, feel free to call him on his personal cell.
Erik Johnson heads up Atlas Special FX Dallas operation, and brings to the team an extensive career installing and operating AV and intelligent lighting. Born and raised in Central Texas, Erik has been professionally involved in event production in the Texas rental market, and surrounding states for the past decade. Now, wearing a multitude of hats, Erik oversees operations for the lone star state for DFWSFX and also runs the AV division for Atlas Special Effects. With a multitude of special events to his credit, Erik brings a well rounded skill set of electrics, rigging, audio, video, lighting, and all things production to the our central region team.
Eric Jansen with Atlas FX Orlando is just a wealth of knowledge when it comes to production questions. His level of comfort and experience is unmatched in the South Florida Market. Eric grew up in South Florida and has been in the live production industry for over a decade. He started in the events industry in 2004 when he created a DJ business providing event support to clubs and weddings from Miami to Wilmington, North Carolina. He attended Fullsail University in 2011 and received an Associates in Recording Engineering, along with a Bachelors in Recording Arts and Show Production. After starting his own Central Florida based Audio Visual company, Eric went on multiple nationwide tours as head Lighting Designer. He has since been LD for a multitude of large corporate events including Pepsi, Dilloite National Symposium, and Novo Nordisk USA. Eric is excited to be representing one of the largest special effects suppliers in the nation. His lighting and live production background will be invaluable to the cause of creating the top notch events, with incredible customer service.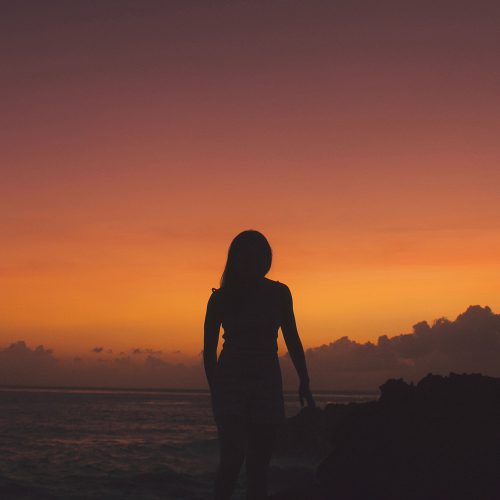 Some say there are no words to describe Amanda, but we disagree. If our team had to sum it up in one phrase it would be "Absolutely Amazing!" There are few individuals on this planet that connect with customers like Amanda, and her southern charm. And there are even fewer that put in time like her. She will literally work from dusk to dawn to make sure the event is organized and under control. Her outgoing personality, and electric energy create a client relationship that is unforgettable. And if you are searching for an account representative that will make sure your event is put first, then look no further. Amanda is your rep. Amanda's extensive background in sales and customer service is what truly shine to our customers, and make each event unforgettable. And we are sure you will not fail to notice her follow up commitment is just as strong as her sales drive. Oh we almost forgot to mention that Amanda loves attending, and even working at her clients events….That's right she takes pride in making sure each call goes from intro to load out. Give us a call today!