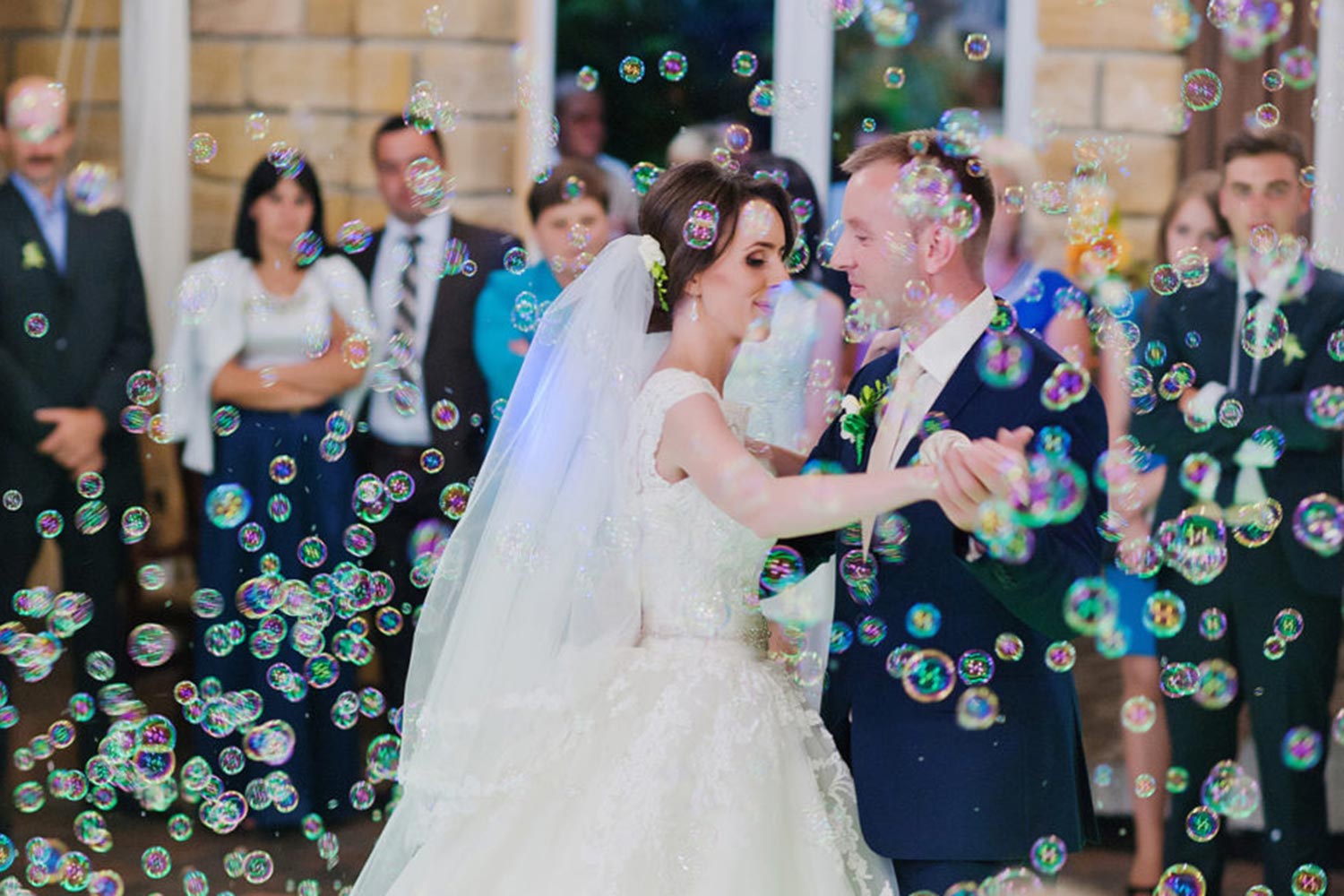 Atlanta Special FX offers a variety of high-output bubble machines.
Great for festivals and corporate events, our bubble machines are used to create a wow factor at fun filled activities. 
We create floating bubbles that are exciting to watch and that are safe for the environment.
Additionally, we supply equipment for UV glow-in-the-dark bubbles that are featured in motion pictures or for live performances. 
Industrial Bubble Machines
Large bubbles are made with our industrial bubble machines. The oversized bubbles are ideal for attracting attention at indoor events and at outdoor functions. 
Our industrial bubble machines can also form thousands of tiny bubbles that simply amazes viewers. When an area is quickly filled with mini bubbles, people can hardly believe the theme-park atmosphere that it creates.
Durably built to withstand a lot of use, our industrial bubble machines will last for many years. 
Bubble Machines for Birthday Parties
While guests may often notice flowers, balloons, music and food at many birthday parties, bubbles can take the celebration to another level.
When a cosmic display of bubbles is used to fill an event hall or a backyard, an ordinary birthday party may be remembered as an extraordinary celebration. 
Everyone will absolutely cherish the emotions that a high-quality bubble machine produces. 
Unlike the bubble machines that are sold at local retail stores, our bubble machines for birthday parties are much more powerful.
Extreme Bubble Machines 
For events that demand high-output bubble machines or for unique special effects requirements, our extreme bubble machines are recommended. 
Our wireless bubble machine enables users to disperse bubbles with the press of a button.
Our ultimate bubble blaster, the Bubble King produces about 20,000 bubbles per minute.
The machines use our pro bubble concentration to create colorful bubbles that lasts much longer than ordinary bubble fluids. 
Great for weddings, birthday parties and for corporate events, our extreme bubble machines are ideal for settings that range between 150 and 200 feet.
Buy or Rent Bubble Machines Online
Specialty party items and supplies are available for purchase via our online ordering portal. 
We also rent bubble machines and special effects equipment.
Atlanta Special FX is a reliable equipment manufacturer that guarantees the quality of items that we ship to nationwide locations. 
Contact us today for more information or to order unique party equipment and supplies