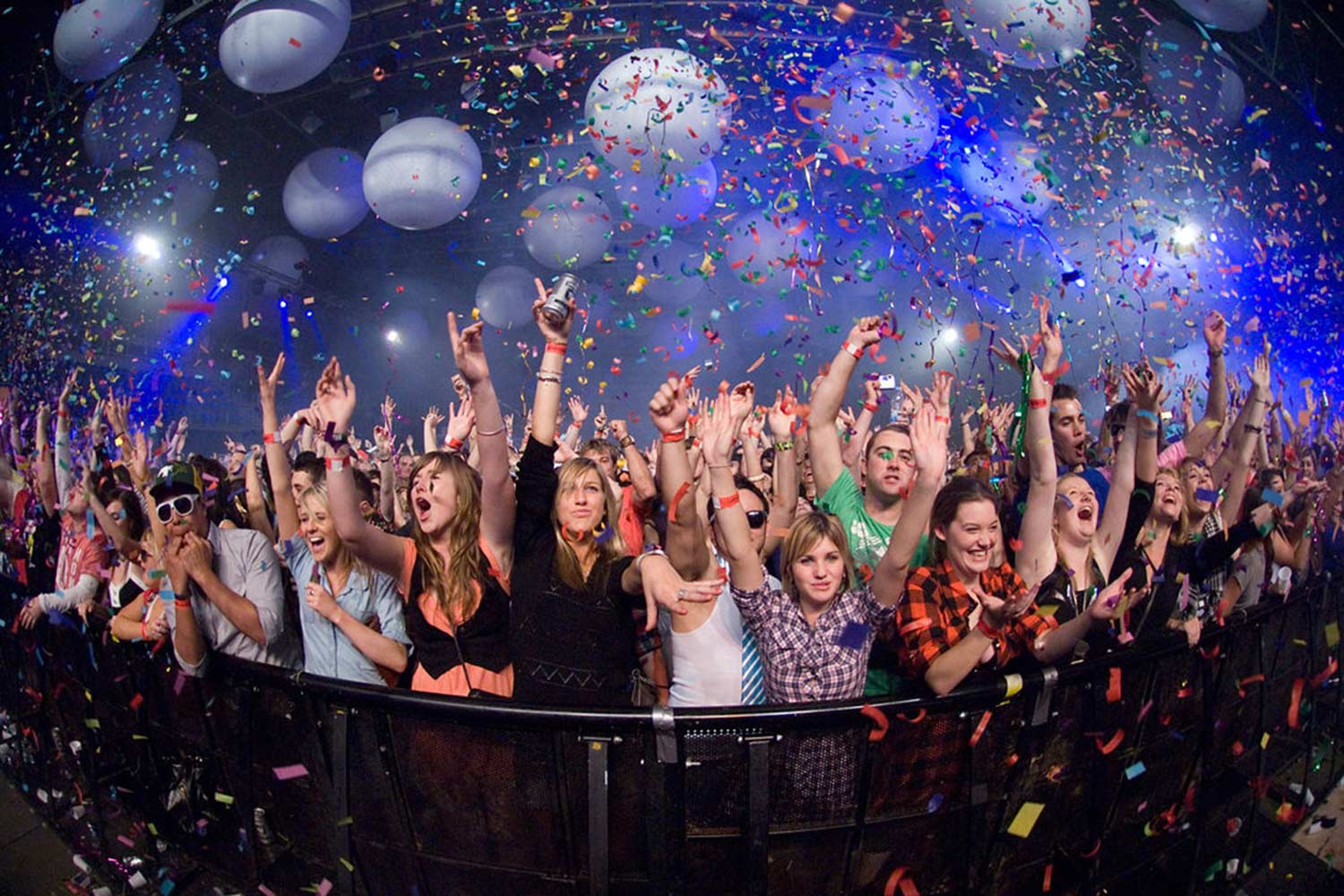 Atlanta Special FX has a complete line of high-quality confetti cannons for rent.
Large venues are perfect for launching an abundance of confetti into the air. Whether used after the countdown for a featured event or for a major announcement, bright confetti streamers are symbolic of a major achievement. 
Stadium Confetti Cannons
Our stadium confetti cannons receive a massive amount of recognition. Fans at every game will adore the mylar tissues that reflect the team's colors. 
We manufacture and guarantee the operation of our stadium confetti cannons. Athletic directors can rent our stadium confetti cannons and our stadium shot streamer cannons for home games or for championship events.
Arena Confetti Cannons for Rent   
Sold out events will require a lot of confetti to get everyone's attention in a large arena. We offer high-quality arena confetti cannons that shoot streamers or confetti dozens of feet into the air.
Renting a confetti cannon is an affordable way for an event planner to make an announcement or to close out a show.
Goliath Confetti Cannons
Atlanta Special FX has patented the most powerful confetti cannon on the market. Our Goliath confetti cannon maintains a CO2 continuous flow to generate wide area blasts. Users can purchase or rent our Goliath confetti cannons. 
Whether powerful confetti bursts are desired at a concert, a festival or a sports event, our Goliath confetti cannon can shoot large amounts of streamers and confetti beyond 100 feet into the air.
Renting a Confetti Cannon Online
We rent confetti cannons for a variety of occasions. Most of our units may be mounted onto a wall or a truss. However, a stationary floor set up will also deliver brilliant displays of tissues, streamers and confetti.
We promptly respond to inquiries about renting a confetti cannon online. Our special effects experts can provide phone consultations and discuss custom confetti cannon designs.